The registered office of Odlewnia Żeliwa DRAWSKI S.A. is located on the Noteć River. Thus, the company stands on the border of the Natura 2000 area. Due to its activity, the Foundry poses a direct threat to the natural environment. In addition, it is the only "heavy" production plant in the area. For this reason, the company is in the field of constant monitoring of environmental protection services.
However, it should be emphasized that our company has always been "at heart" with care and concern for the natural environment. Permanent observation and high pro-ecological awareness of the company determine that the foundry processes are hermetic, so that dust and gas emissions and noise are not emitted.
The foundry implements consistent environmental protection in all relevant fields, as a result of which we received an integrated permit to carry out the production of castings, and we also implemented an integrated quality system according to ISO 9000 and ISO-14001 environmental protection.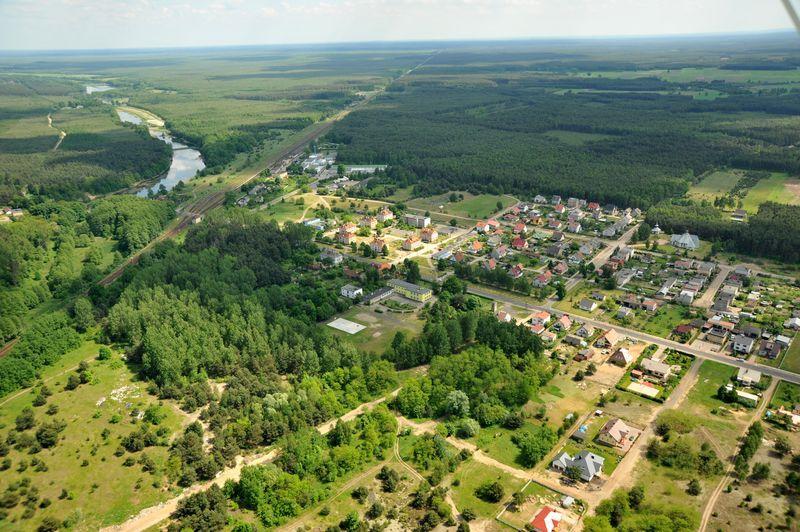 The activities positively impacting on the environment include:
having its own sewage treatment plant and industrial water cooling tower - thanks to which the discharge of spent cooling water is completely limited
using a very effective dry dedusting of cupolas with combustion of CO - thanks to this, dust emission does not exceed 10 mg/m³
purchase of new equipment with full protection of dust emissions with the use of dry dust collectors - as a result, when cleaning castings, grinding and painting them, dust emission does not exceed 2.5 mg/m³
launching an innovative production line that does not have mass transfer - thus reducing the primary and secondary dusting
replacement of the roof in the foundry building - thus reducing noise emissions.
We constantly and invariably strive to improve the quality of our castings. Fewer defective castings reduce dust emissions during knocking, cleaning and grinding operations, and help to reduce waste and energy consumption.
In order to continue to meet the requirements of the legislator and the high requirements of our clients, we do not stop at the activities carried out so far and are already planning further steps to expand the scope of care for the environment.